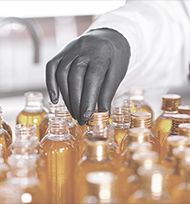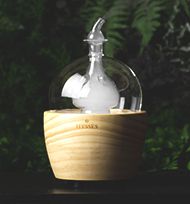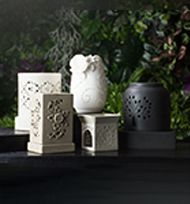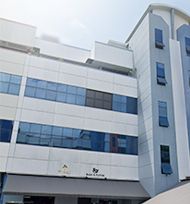 About Us
Established in 2007 within the vibrant backdrop of Singapore, Barn & Potter draws its inspiration from the storied legacy of apothecary medicine and contemporary cosmetology sciences. Infusing artistry into product design and packaging, we fuse heritage with innovation. As a distinguished private label research and development enterprise, we proudly bear the Singapore Health Science Authority (HSA) GMP certification, specializing in aromatherapy, cosmetics, and personal care. Our hallmark lies in the curation of exquisite, high-quality formulations tailored to meet diverse customer needs. Notably, we have joined forces with the esteemed aromatherapy brand, HYSSES, fostering their growth and success through steadfast collaboration and efficient mass production.
Our brand narrative paints a vivid picture—an artisan potter meticulously at work within his rustic barn, molding, shaping, and nurturing his clay. This imagery stands in stark contrast to the conventional cosmetics laboratory, underlining our commitment to crafting an unparalleled brand journey. Distinctiveness reigns as we accentuate every facet, from formulation intricacies to design craftsmanship, setting us apart from generic private label factories.
Our Mission
At the core of our mission is a commitment to crafting a holistic solution that amplifies the retail success of your brand, ensuring a captivating sensory journey for your customers that engages sight, touch, and smell.
Sourcing Directly from the Origins (Aromatherapy Advancements)
At the core of our mission is a commitment to crafting a holistic solution that amplifies the retail success of your brand, ensuring a captivating sensory journey for your customers that engages sight, touch, and smell.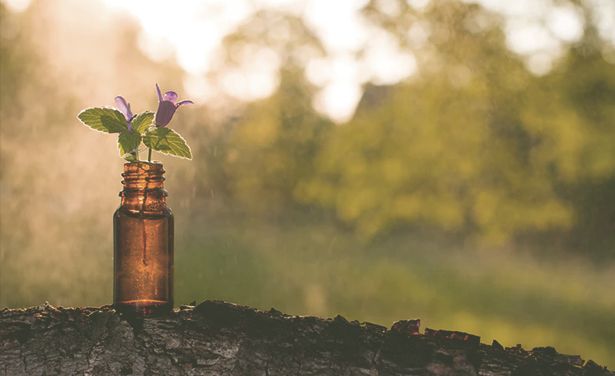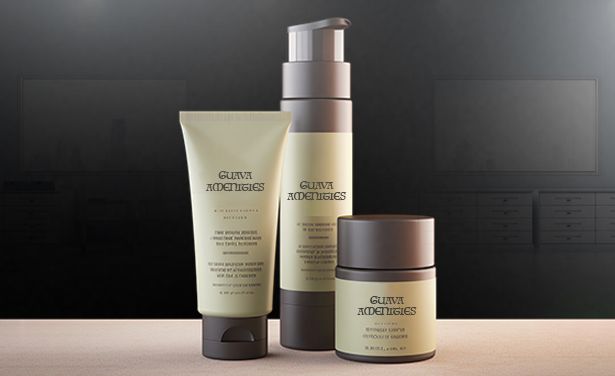 100% Tailored Exclusivity
Our Research and Development teams consist of two specialized groups. One excels in scent formulation, while the other brings a wealth of experience in beauty and personal care product development. By synergizing these skill sets, we create entirely distinctive formulations that transcend the boundaries of sensory experience. Our ethos revolves around crafting solutions of unequivocal quality, uniquely tailored to you.
Crafting Triumph through Design
With an in-house team of designers dedicated to shaping everything from retail products to brand communications, we possess the acumen to drive retail triumph. Rooted in a profound understanding of the end-user's psyche, we conceptualize and personalize products, labels, bottles, instructional guides, and gift packaging, all designed to resonate with your audience.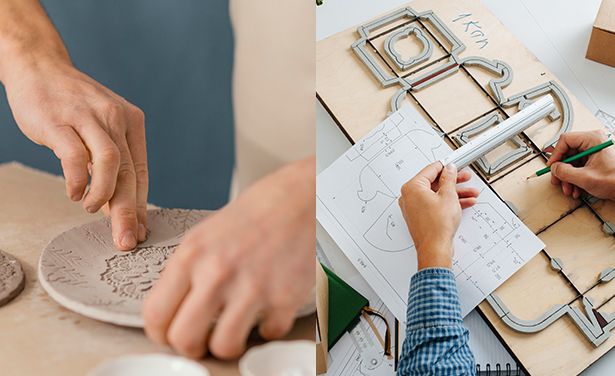 Experienced Aromatherapists
Elevate your brand's essence with our unparalleled expertise in Aromatherapy. Backed by seasoned Aromatherapists, we create sensorial experiences that captivate and resonate, setting your products apart.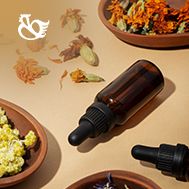 High Quality Ingredients
Unlock the essence of authenticity with our unparalleled expertise in distillation processes. We transform botanical wonders into aromatic treasures, ensuring your brand's products embody the purity of nature's finest. Barn & Potter partners with distilleries to extract essential oils from the botanical materials that was purchased from the farms. The by-product hydrosol collected are used in our personal care production.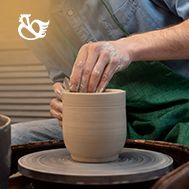 Ceramic Craftmanship
Elevate your brand with our exceptional collaboration with skilled artisans, culminating in captivating ceramic craftsmanship. We seamlessly blend artistic finesse with product design, infusing your creations with uniqueness and aesthetic allure. Experience the synergy of art and commerce through our partnership, where every piece becomes a testament to creativity and distinction.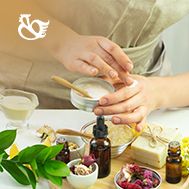 Proven Capability (Scent & Personal Care)
Unleash innovation with our robust Research & Development prowess in the realm of personal care. Our expert teams sculpt visionary formulations, ensuring your brand's products stand at the forefront of efficacy and excellence.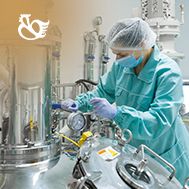 GMP Certified Production Capability
Experience manufacturing mastery in the world of personal care through our advanced capabilities. We bring your brand's vision to life with precision, crafting products that epitomize quality and redefine the standards of excellence.
Steps to Customise Product?
Experience the epitome of innovation with our comprehensive array of tailor-made formulation solutions, meticulously crafted within our cutting-edge R&D and manufacturing hub that span across 20,000sqft GMP certified space. Elevate your expectations as we guarantee the supply of top-tier cosmetic formulations that impeccably align with the most stringent quality benchmarks. Our proficiency spans the entire spectrum – from conceptualization and refinement to large-scale production and refined end products. Unveil the realm of possibilities through our contract manufacturing alternatives, all while seamlessly bridging the gap between your cosmetic and skincare visions and their tangible realization.
We uses top-notch ERP system to track your formulation and if needed too, we have logistic and warehouse capability to assist you in your journey.
NATUROPATHIC PERSONAL CARE
Shampoo- Conditioner – Lotion - Body Oil – Massage Oil - Body Wash – Bubble Bath – Deodorant - Hand Cream - Sanitizer, Mosquito Repellent -  Perfume
FACE CARE
Micellar Water – Toner – Facial Wash – Makeup Remover – Face Cream (SPF) – Suncreen – Lip Mask – Face Mask – Floral Water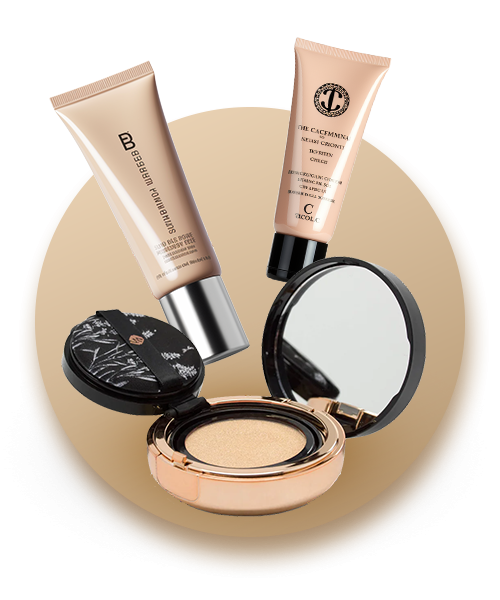 ORGANIC COSMETICS
BB cream, CC Cream, Cushion Foundation
HOME APPLICATIONS
Essential Oils - Laundry Wash – Linen Spray – Room Scent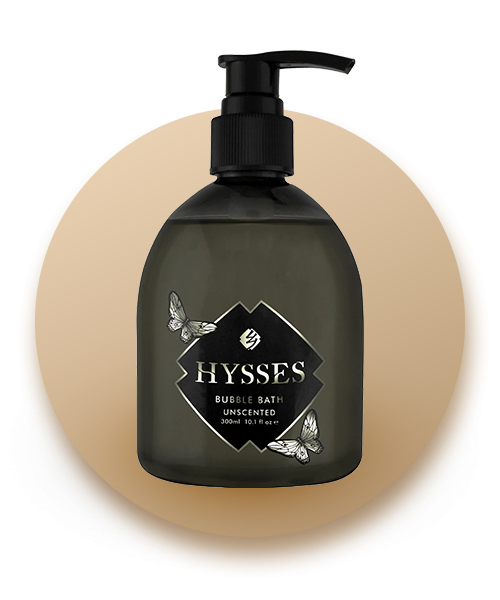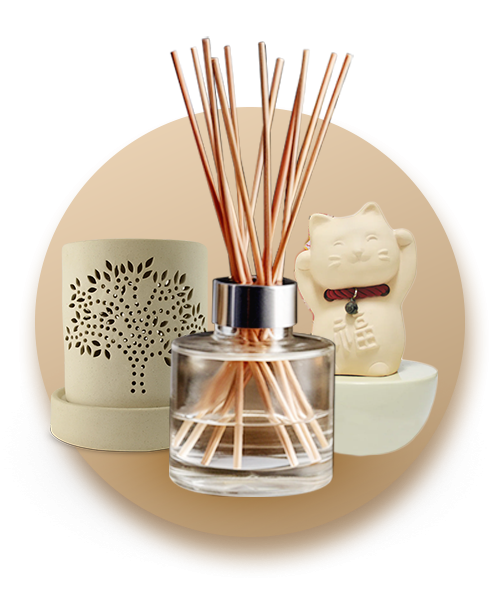 HANDMADE CRAFT
Burners - Diffusers - Scenting Clays – Candles – Soap bar
DESIGN
Labels - Stickers - Product Design – Gift Packaging
Join Our Esteemed Client List Experience the Excellence Our Partners Already Enjoy.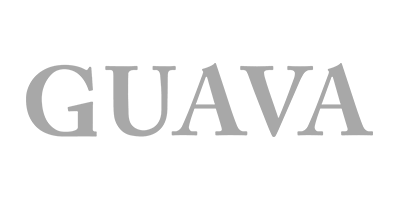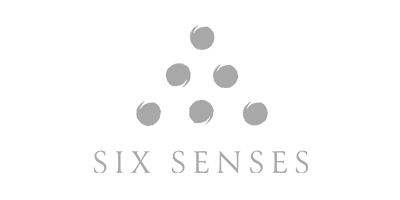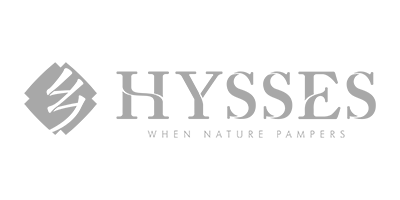 Discover Your Business's True Potential with Our Exceptional Aromatherapy Creations.